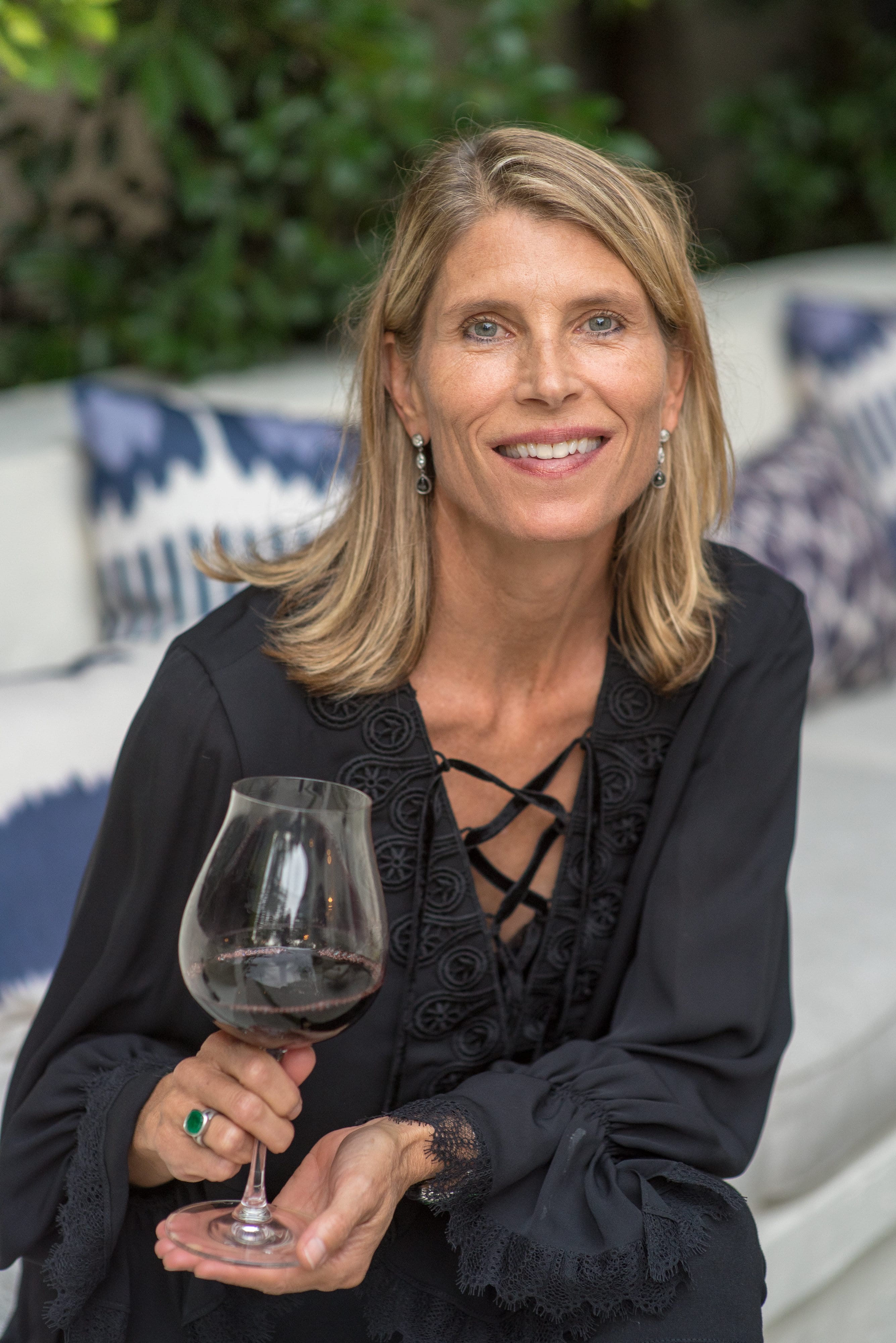 I am a winemaker because it is a wonderful opportunity to work with something dynamic and alive during every incarnation of its existence – from grapes to glass. Wine is always changing – including in the bottle and even after being poured into a glass; and every year is different.
Being a winemaker is definitely the best job I could ever ask for. For me, because I own my label, I must wear many hats. I work in the vineyards, I receive the grapes and make all fermentation decisions, I make barrel decisions, I run various lab trials, I help design the packaging, I entertain people, I meet people for barrel tastings, I worry about the environment… among a host of other things. I have the incredible opportunity to combine physical labor with analytical thought, creative design, sales and marketing, food and wine pairing, socializing with people. My job is creative, artistic, scientific, environmental and social.
I am especially lucky to have my own label, which I have had since 2006. I am my own boss, owner and head winemaker – and thus am responsible for ALL the decisions that go into each and every bottle of wine.
I didn't grow up in a wine family, nor did I ever think I wanted to become a winemaker – although perhaps I envisioned having a vineyard in retirement! I was born into a Foodie Family and we enjoyed great food and wine. But my interests growing up were more scientific, health and people oriented… as such, I thought I wanted to be a doctor. However, I couldn't decide between allopathic (traditional) and complementary (alternative) medicine. I also thought I might not have the stamina to be around sick people all the time. Hats off to all the health care professionals out there!
After I graduated from Colby College, I explored several jobs and career directions which included a training program for Newsweek Magazine in NYC, becoming a model at The Ford Agency, working as a Research Assistant at UCLA, working as a Personal Trainer and Nutrition Coach in Los Angeles and San Francisco and working as a Business Development Adviser for several Tech startups in SF. I also obtained a MA in Health Psychology from Stanford University. But after spending more time with my Foodie Friends in SF, I decided against a career in Health and Wellness and applied to UC Davis for a MS in Viticulture and Enology (grape growing and wine making). Interestingly, the field has ended up satisfying a lot of my interests in science as well as other life pursuits. It is a very holistic job that incorporates a lot – it is both physically and intellectually demanding; it necessitates knowledge and awareness of business and design. I am able to be outside in the vines and indoors utilizing knowledge in chemistry and microbiology as well as in the cellar pulling hoses. There is a lot of time to be with yourself and your wines – tasting, crunching numbers, dialing things in, thinking about style and how to continue improving all the time, but then of course it is very social – there is opportunity to meet people and talk about the wines, spend time with friends drinking, eating and discussing. It is a very all-encompassing and fulfilling job.
During graduate school at Davis, I connected with Greg La Follette (from Flowers Winery fame) and he and I formed a winemaking consulting practice where I learned how to put theory into practice. From 2002 – 2005, we worked on a variety of small, artisan labels including: Tandem, Dunah, Londer, Halleck, Sapphire Hill, Lookout Ridge, Silver Pines, and Vadasz. In 2005 while getting some big winery experience at Gallo Sonoma, I helped to start the Soliste label and began a Sonoma Coast project for Luna (located in Napa Valley). Those experiences combined with a harvest at Flagstone in Cape Town, South Africa (2000) and a scholarship to join Domaine Dujac in Burgundy for a harvest (2003) helped me begin to understand about the vast world of grape growing and winemaking that exists in the world. In 2006, I was lucky enough to start my own small label, which continues to exist today. Each year, I make a small amount of wine that is sold exclusively in California (except for one restaurant client in Utah). All my lots are small, not usually more than 150 cases and the entire vintage is usually around 400 cases in total. Prior to 2019, I was consciously flying under the radar. But since the playing field has gotten more competitive, it is difficult (even with my tiny production) to sell out every year. Therefore, I have just begun to send my wines out for selective reviews.
Ever since I began this chapter in the wine world, I have enjoyed the fact that each year is different. I love the challenges, the variability, the unknowns (although they can be quite stressful at times). And in the end, I love opening bottles of wine that I made – remembering different years and different harvest experiences, tasting the different vintages and vineyards and acknowledging the help, support and love that I have received on this journey – from professors, to vineyard owners, other winemakers, harvest interns, Sommeliers, customers, friends and family.
It has been an awesome ride, full of adventure, excitement, learning, stress, luck and success. Thank you to everyone who has participated with me along the way – and I am looking forward to keeping old followers happy with new vintages and meeting new people who love and appreciate the fruits of my efforts.
A toast to your health and long life.