Blagden has a treat for you!
Not many wineries hold older wines that have been aged and stored properly, back for a Library Release. Many people talk about liking aged wines, but very few people are able to buy an aged wine; they usually have to buy wines young and age them themselves (sometimes you can find older wines on auction sites, etc.), which can be difficult to achieve if you don't have a lot of self-control 😍!
Blagden has purposefully held back some older wines for our special customers – please email me if you have any questions. These wines are solid, but show some aged qualities such as slight amber in color around the rim and notes of soy and earth and somewhat muted fruit. These wines are lovely – and a real opportunity to try something different.
All wines are in limited supply.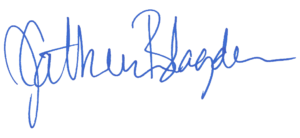 Join our mailing list
We are fortunate to have a loyal group of enthusiasts who love fine wine. Each year, we face the challenge of sharing our limited quantity single vineyard wines with our growing list of friends. We have found that selling our wines via our Mailing List provides the most equitable way to share our wines.
As a member of our mailing list, you will receive offers to purchase Sojourn Cellars Pinot noir, Cabernet Sauvignon and Chardonnay wines as they are released two times per year in the spring and fall. You will also receive periodic newsletters and email communications from us announcing future releases and important events.