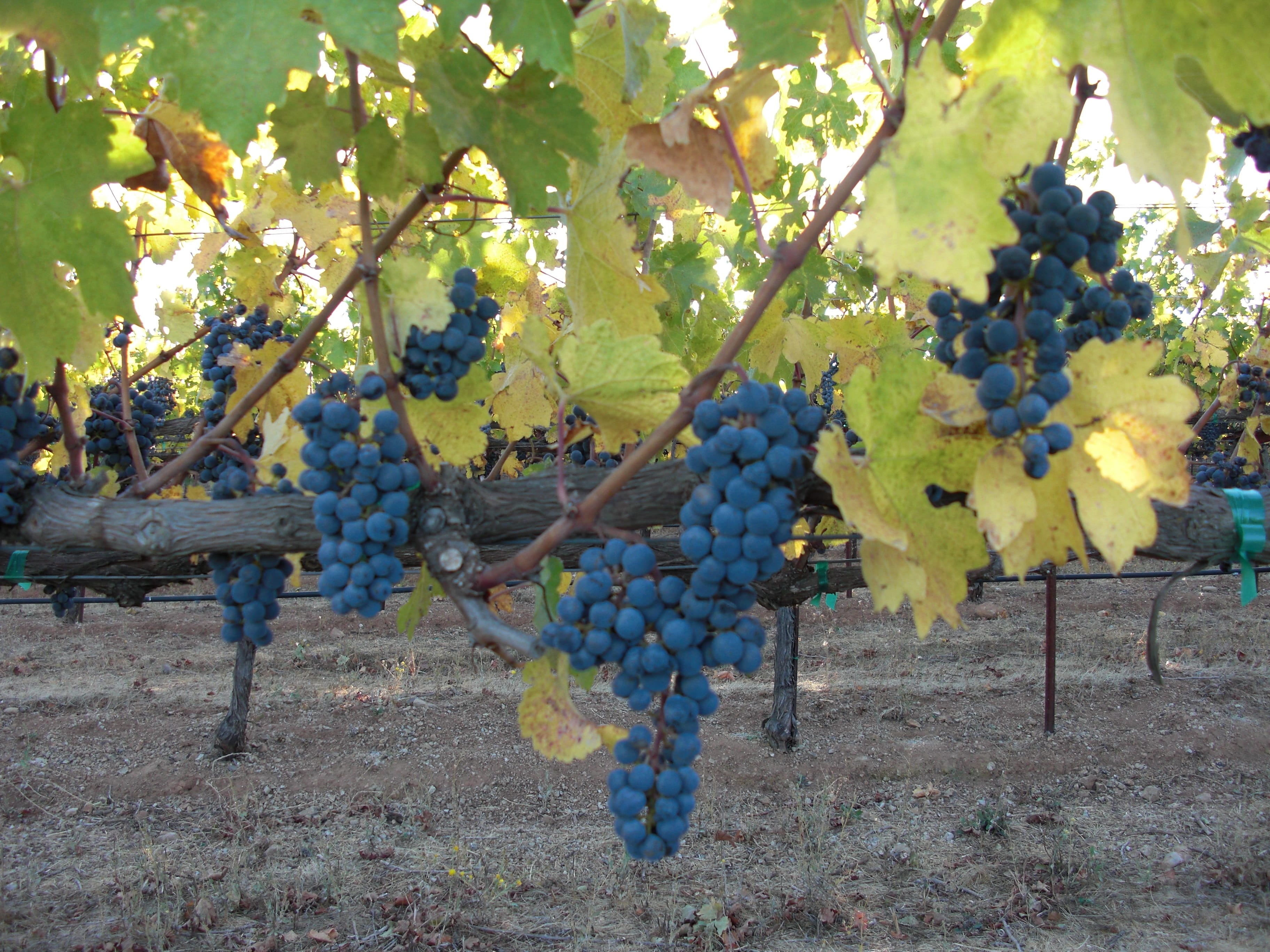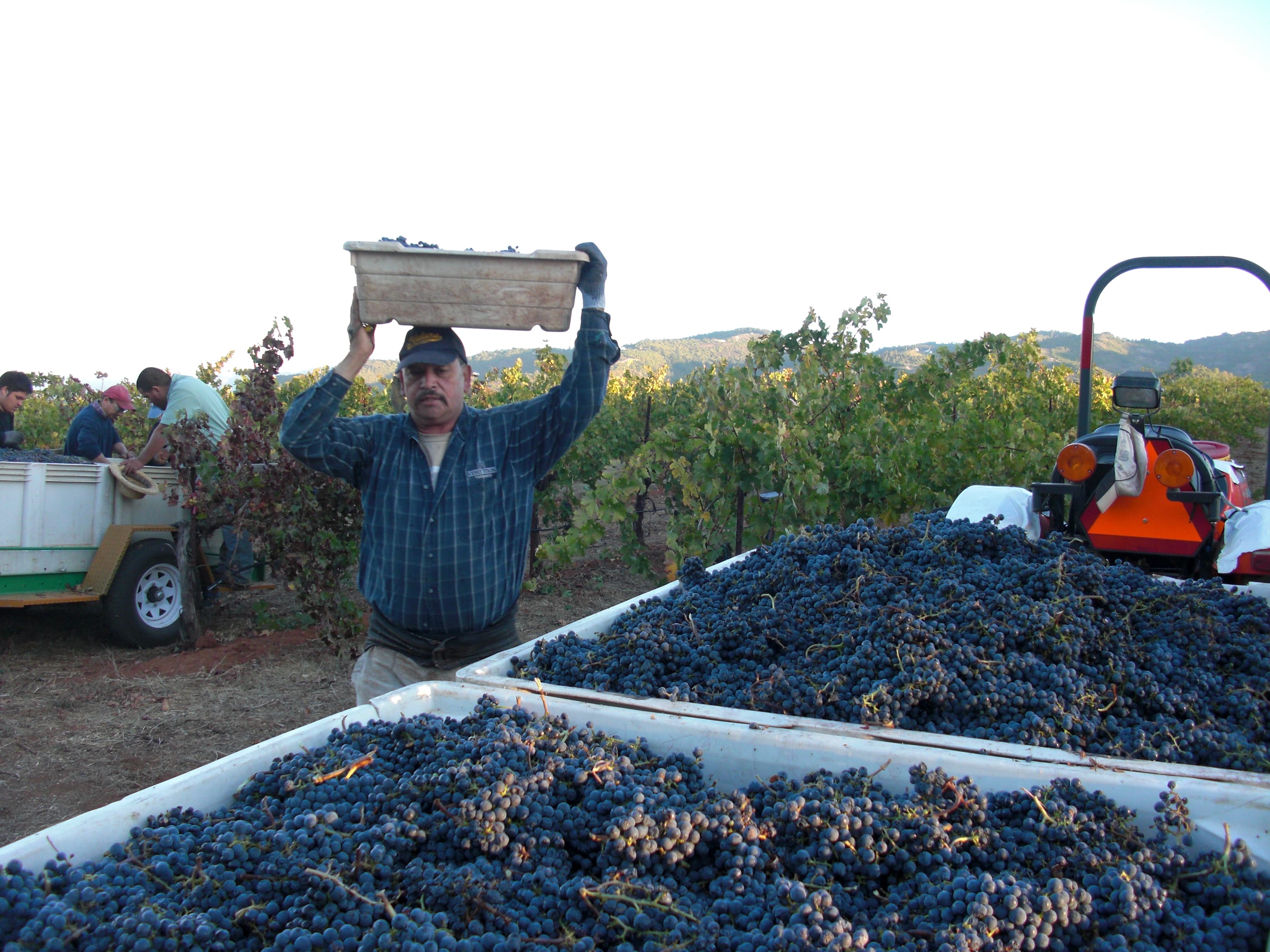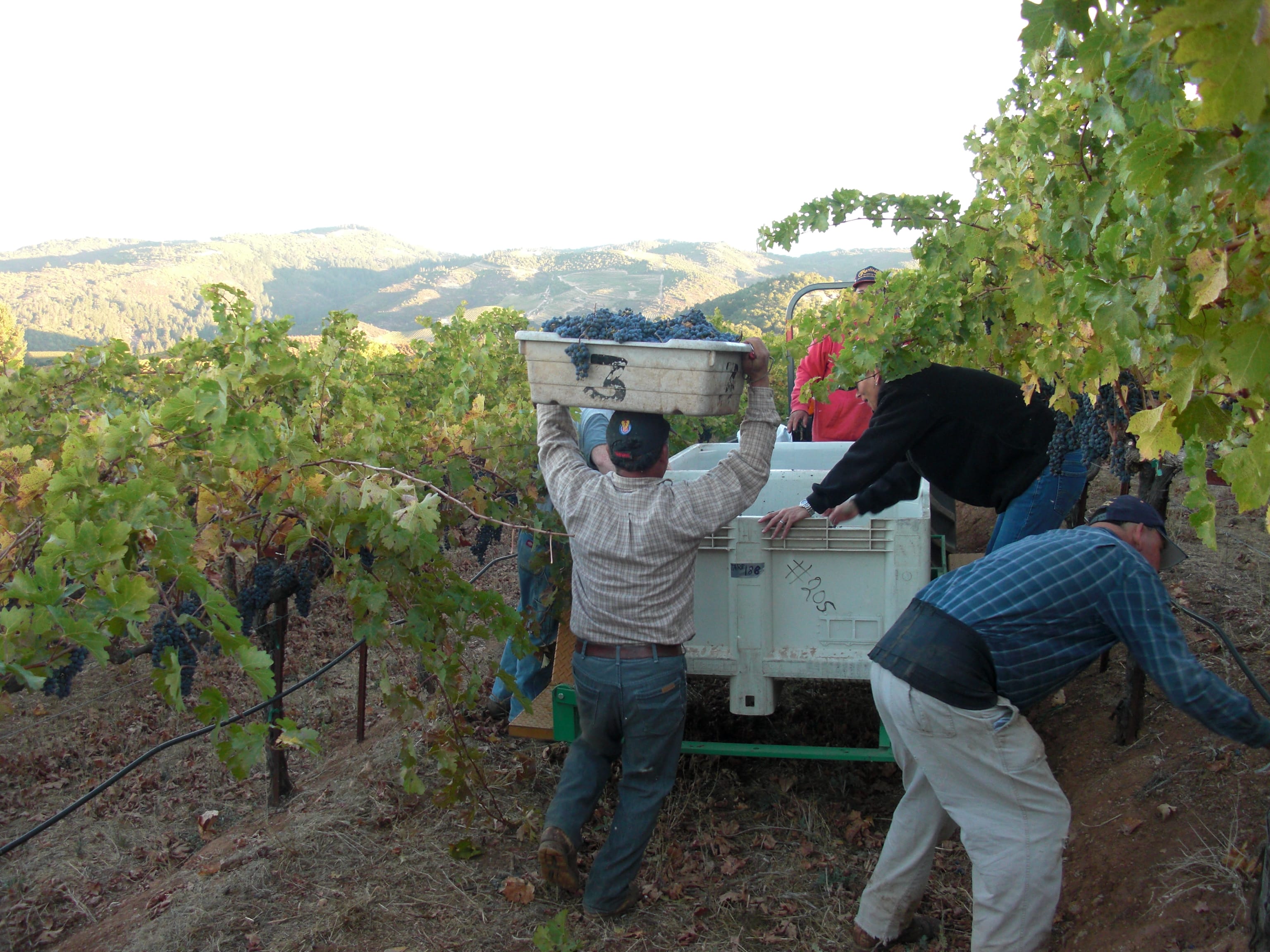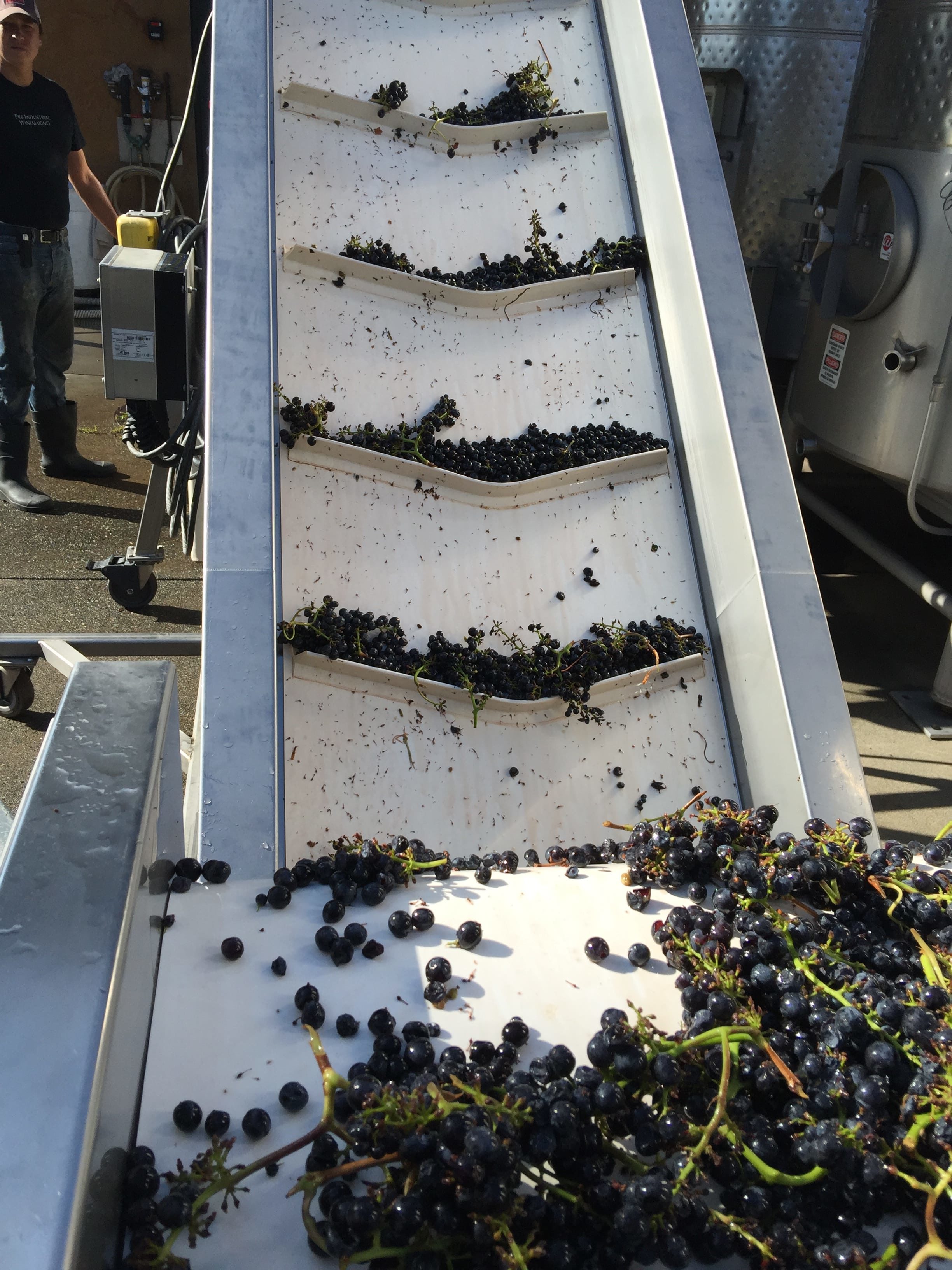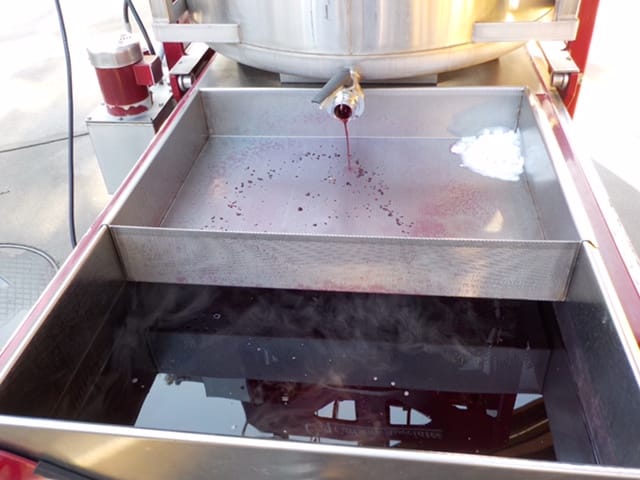 The harvest was early and yields were mostly normal. Fruit quality was excellent. We had a relatively even growing season after some decent winter rains which helped with the drought. The growing season seemed to have cooler daytime temperatures and colder nights, allowing for the flavors to ripen and concentrate nicely.
All my grapes came in within 3 days of each other which was unusual  – and although they looked a little tired at that point, the flavors were exceptional. These Pinots are bigger, with more structure and body and great concentration of darker fruit flavors.
The Chardonnay sings – beautiful concentration, yet elegance. This was the first year I decided to overvintage my wines, and I feel there is more complexity and concentration in both the Pinots and the Chardonnay – the wines are similar to vintages in the past, but there is something extra that over-vintaging brings out in these wines.
This year, I also made a new vineyard designate Pinot from Placida vineyard in the Russian River/Sonoma Coast. It is a nice addition to the Blagden line-up and seems to be a little lighter in style than the dark and earthy Sangiacomo Pinot.
Both are lovely wines – I am proud of all the 2016s!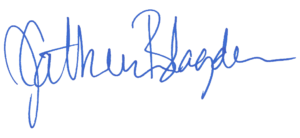 Wines from our 2016 harvest
Pressed whole cluster in Europress to tank and settled overnight. Barreled down next day into 100% French oak, 20% new. Inoculated with EnoFerm Alpha for malolactic fermentation. 16 mos in barrel.
This wine has a rich and oily entry, which opens into a textured and layered mix of citrus fruits, melon and some floral honeysuckle aromatic lift – lemon zest, limes, mandarin oranges with a touch of cantaloupe melon on the palate. It has a weighty yet playful mouthfeel, like a delicate but flavorful zabaglione. The finish is long, lively and consistent – the wine dances in your mouth long after the sip is gone.
Balanced and complex, this wine is drinkable now, but should age nicely for another 10 or more years.
Clones: Robert Young (Clone 17) – Block 18
Rootstock: 110R
Barrel fermented with native fermentation, inoculated with Chris Hansen 16 for 100% malolactic fermentation. 100% French oak, 20% new, 16 months in barrel.
pH: 3.56
TA: 5.7 g/L
Alcohol: 14.4%
Harvested: 9/19/16
Bottled:
 2/8/17
Produced: 120 cases
115, Swan and 777 – destemmed and crushed separately, then fermented separately in T bins and macro 48s. 5 day cold soak, native fermentation, pressed using the basket press to tank and barreled down next day. Inoculated with Alpha. 16 months in barrel.
Bottled: February 8, 2018
Produced: 142 cases.
777 and unknown clone (cuttings from original Kenwood Estate). Destemmed and crushed together, then fermented in T bins and macro 48s. 5 day cold soak, native fermentation, pressed with basket press to tank and barreled down next day. Inoculated with Alpha. 16 months in barrel. Bottled February 8, 2018. 67 cases.
This wine is a dark salmon color, with sweet strawberries and raspberries on the nose. After a rich entry, this wine is velvety and textured with a long lean finish. Flavors of berries, citrus and melon sing on the palate and the mouthwatering finish leaves you wanting another sip.
Clones: This wine is a saignée that is a combination of all 3 Pinot clones from Roberts Road.
This was inoculated with M83 yeast and fermented in neutral barrels; it was not allowed to go through Malolactic Fermentation. This was bottled after 8 months in barrel.
pH: 3.40
TA: 7.0 g/L
Alcohol: 14.0%
Produced: 55 cases