Blagden wins
double gold - twice!
Our 2016 Blagden Chardonnay, Sangiacomo Vineyard,
Sonoma Coast and 2017 Oakview Cabernet Sauvignon
both won Double Golds with a score of 97 at the
prestigious 2021 Sunset Wine Competition.
Our 2016 Blagden Chardonnay also won Best in Class

Our 2016 Blagden Pinot Noir, Sangiacomo Roberts Road
Vineyard, Petaluma Gap Sonoma Coast, received a
Gold medal and 92 points
I am a winemaker who has the luxury to be able to hold back all my wines until they are ready, thus I tend to release most vintages later than other competitors.
I prefer to release my wines with some bottle age, so the flavors and aromas can marry and mature a bit more.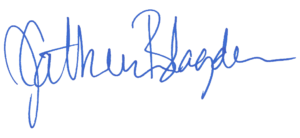 How I came to winemaking
I am a winemaker because it is a wonderful opportunity to work with something dynamic and alive during every incarnation of its existence – from grapes to glass. Wine is always changing – including in the bottle and even after being poured into a glass...
INSTAGRAM
The world of wine revealed!
@blagdenwines is my place to show the wonderful world of wine. You will find everything wine related including books, gadgets and life!.
Wine is my passion and I hope you enjoy discovering it.
2015 Pinot Sangiacomo
Wine of the month
A LOVELY, MOUTHWATERING PINOT NOIR WITH BALANCE AND ELEGANCE